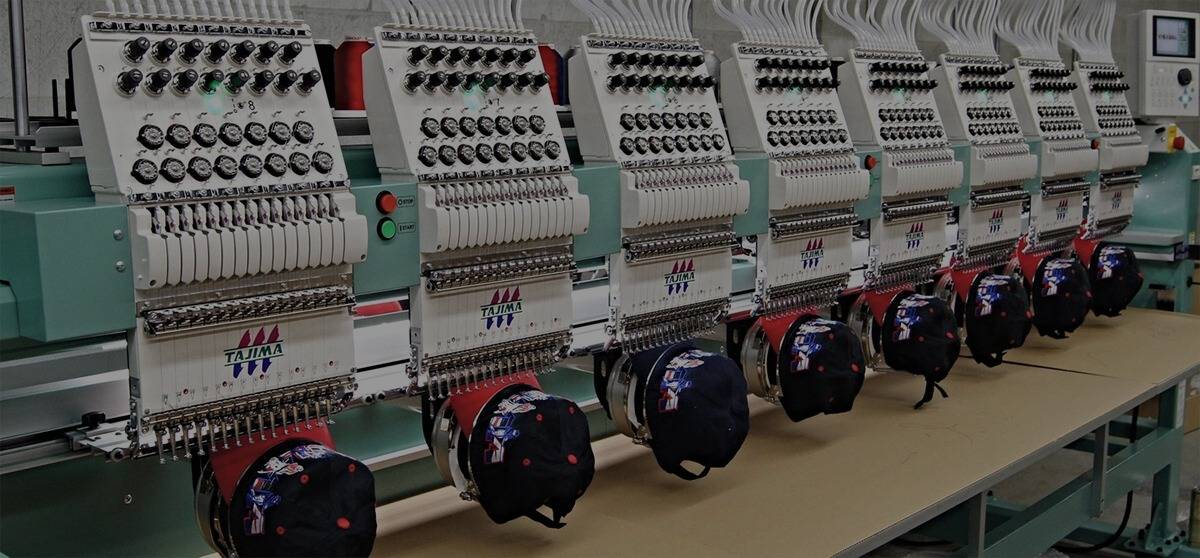 Embroidery is the craft of decorating fabric or other materials
using a needle to apply thread or yarn.
Logos and symbols on heavier garments, including polo shirts or sweaters, are best embroidered. Embroidery designs on clothing lasts a long time and is quite sturdy. Although embroidery is more expensive than regular printing, it is much more economically eVcient thanks to its lengthy lifespan. Embroidery is a centuries-old kind of handicraft and has been used to decorate fabrics for both ornamental and expressive reasons all throughout the world. Embroidery may give color, dimension, depth, and character to a design in terms of shape and appeal. Covers, hats, jackets, beddings, polo shirts, denim, socks, and cardigan sweaters are the most common items with embroidery nowadays. Embroidery thread comes in a wide range of fabric or yarn colors.
Important Things to Know About Embroidery

A high-quality, bulkier clothing, such as a hoodie, polo, or sweatshirt, is required for embroidery. This is preferred because embroidering on a _ner garment might pull the cloth. Embroidery is commonly used for logos or minor patterns.
Many companies opt for embroidery on their uniforms. The reason behind this is that embroidery appears extremely sophisticated and provides a more substantial feel to the clothing.
Embroidery lasts a long time and does not fade when washed. As a result, some say that needlework is far substantial and economical than printing.
Embroidery should indeed be utilized on uniforms and clothes that are intended to be worn for an extended period.
Have an embroidered emblem on your work attire to serve as a branding bagship. It's bright, clean, and eye-catching, exactly how branding should be.
Using customized embroidery, you have the freedom of using a wide range of colors. This will stick out as a result of this. It's feasible to create complicated graphics with a lot of colors because each hue of the spectrum is available. The use of new digital technologies and computer-controlled embroidery equipment allows you to create exactly what you want.
Through freebies and charity donations, embroidered presents are a terri_c method to advertise your business. Personalized embroidered caps, tees, and other accessories are wonderful presents that people appreciate
How do I know how many stitches are in my design?
Send your image along with information about your order (amount of pieces you plan on doing, time you need it by, etc) to info@floridatshirts.biz subject RFQ (Request for Quote); you will receive a response within 24 – 48 hours of your submission either with the stitch count, or advising you that more time is needed in order to have our digitizer 'trace' it for accuracy in stitch count.
Can I provide the Embroidery Tape?
Absolutely, but if you do, it must be requested on your Purchase Order and we cannot be held responsible for how it sews. A swatch will be sewn out, and a picture of the proof will be emailed for you to approve. Should any corrections/adjustments be needed, you need to let us know at the time of proofing. Tape edits are $25.00. If you need to touch and feel the swatch, let us know and it will be mailed to you. 
Unfortunately not. We are a direct embroiderer only. Should you need a custom patch done, please contact us for other options.
What is your turn around time for Embroidery?
Our Turnaround Time for Embroidery is between 3-5 Business Days for standard orders, unlike other embroiderers that offer 7-10 business days. We do offer rush services depending on the complexity of the job. Although every order is different, we do our best meet your deadline needs.
Although our minimum order for Embroidery is 12 pieces, we do offer exceptions for personalized items such as work shirts and jackets, etc.
Do you do your own Digitizing?
Yes, we offer the highest quality in-house digitizing services available. We can take your logo and create a custom digitized logo in no-time.