MADE FROM SCRATCH, SPECIFIC TO EACH ORDER PLACED

PACKAGE SIZE
FABRIC COLOR
LOGO PLACEMENT
WOVEN TAG DETAILS
HANGTAG DETAILS
& SIZE BREAKDOWN
Review bottom of page for full descriptions, details & other information as needed
---
CUSTOM, MADE PER ORDER EMBOSSED SWEATSHIRTS
*MADE IN AMERICA
50 Fleece Crew necks or Hoodies - 1 design per order / 1 fabric color per 50 pcs
1 Embossed Location - be sure logo provided is best suited for this decoration method
Custom Woven Neck tags: Solid sewn woven tags with your logo / solid color
Custom Hangtags: Solid hangtags with your logo / solid color
Delivered individually folded & bagged
SWEATSHIRT SPECS / DETAILS
Regular fit / Adult USA unisex sizing - comparable to NIKE
Midweight 290 GSM, For all season purpose & comfort
Premium Fleece 80/20 blend (80% cotton 20% polyester - heathers 10% viscose)- Cotton Fleece interior
Tapered ribbed hems and cuffs, side seamed, shoulder to shoulder tape, double needle hems
Crew neck collar for Crews / Kangaroo pouch f
All orders are completed with our standard unisex sizing chart. If you would like specific size charts, this needs to provided and then approved by our production managers. You may also request our standard Woman, Youth, and toddler specific size charts. That will also need to be included under order details.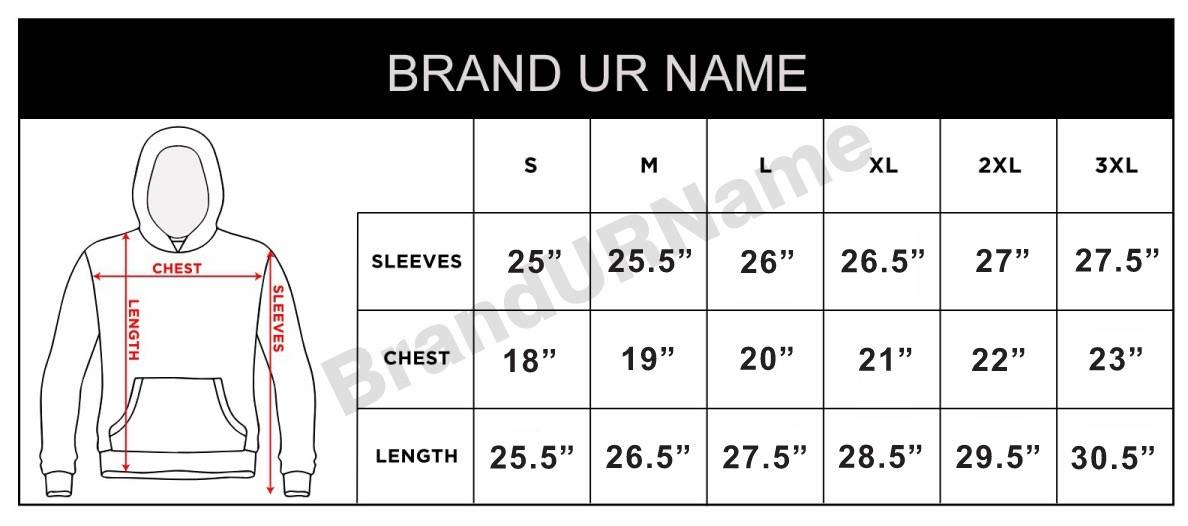 Lead Times range from 6-10 weeks from date Mock proof is approved.
These orders are cut, sewn and customized specific to any/all orders placed for quality and care. With this being said, we advise you to keep this into consideration for any order placed with a desired deadline. & Recommend planning any or your cut & sew orders for the season Upcoming rather than in effect for best assurances and success.
Rush orders are available upon request and approval - for a fee. If you are interested in a rush order option or if you have a specific deadline or date in which you need the order in hands, we recommend submitting a quote request specifying the deadline hoping to be achieved.
IF you are on a tight deadline - we recommend looking into our 3D puff print t-shirt package which also carries a similar 3D effect - with a much faster time frame as the these orders are not made from scratch. Just head to our Screen print package section on our website for more info or email us!
PROCESSING TIME: Once you place your order - our team will review & process. If we have no questions or concerns, You'll get an email within 1-2 business days - letting you know we are currently working on your Mock proofs. 
MOCK PROOF APPROVAL: Mock proofs are delivered to your email within 1-5 business days from date of processing. In rare occasions this time may exceed depending on the circumstances. Please advise the approval of the mock proof will be Mandatory - as orders are not placed on the production calendar / lead times do not begin until this approval is made the customer. 
PRODUCTION FILES / SEPERATIONS: Once your mock proof is approved, our team will then create the seperation files needed for your order and complete a sample print of your logo. 
PRODUCTION & INSPECTION: Your order will then go into production. All orders are inspected prior to shipping. 
SHIPPING: Once the order passes inspection, it is then packed and shipped from our facility. You'll get an email with tracking information. We recommend that you allow 24-72 hours for tracking to update for best results. Shipping times are not included in the orders turnaround time. As delivery transport times are contingent upon the address in which the order is being shipped. 
We recommend for all attachements to be submited within the following formats:
PNG / Vector (300dpi) / A.i / or High quality JPEG
If the logo provided is of too low quality, you will be contacted for graphic work charges required to complete the order.
At the very bottom of each package, after entering all customization details you will find a section for logo attachment Please attach the logo file desired for the order here. If you experience any issues uploading your logo - you can head to CHATBOX on our website and type in "uploading issues" for more instructions.
If you have already have a mock up and wish to send it to us, just include a detail letting us know you have a mock up you wish to provide. You would add this detail in the "additional notes" section also found at the very bottom of the page when inputting order details
SPECIFIC REQUESTS / LARGER ORDERS
If you have any additions, special requests, or would like something slightly different than what this offer includes - please request a personal quote for possibilities and pricing.
Also, larger order inquiries equate to cheaper costs per unit. Request a personal quote for orders within 150 pcs or above for exact pricing.  
INFORMATION & DISCLAIMERS 

MOCK UPS:
Any/every package order placed will receive a mock up showing the product purchased. This is delivered by email within 1-5 business days AFTER the order is placed. Mock ups will show the product selected, it's color, the logo being used and its placement on the garment. The mocks provided will be completed in accordance to the offer purchased and the details provided durring placement. Any changes or additions requested that may differ from the original details provided may result in cost changes.
ADVISE: Mock proofs are simply digital photo references. Therefore logo placements may seem smaller or larger than appears on mock reference. For best assurances, you will find the actual logo placement mesurments/size being applied, listed above the actual image.
ADVISE: Your order is NOT placed on the production calendar + turnaround timelines do not begin until this mock up is approved. Mock approvals are the final stage of customer interactions + requirements prior to orders being started - as this ensures both the customer and our team are aware of the expectations for the final project. Therefor, any delays in approving mock ups will result in delays in receiving your order.
---
EMBOSSED QUALIFICATIONS + DETAILS:
EMBOSSED DETAILS OFFERED WITH THIS PACKAGE: This package is listed and priced based on one embossed location - The price for the package will change based upon the order's size. You'll find that larger sized orders will have cheaper costs per units. 
EMBOSSED DECORATION STYLE: Please advise, not all logos are suitable for this style of decoration. Emboss works best with BOLD logos that have minimal to zero overlapping, small details, thin text and details that are too close in proximity. The more simple and bold, The cleaner and better the outcome!
If the logo and/or details provided do not match and/or qualify for the option purchased/selected - your order will be placed on hold and our team will reach out to you via phone or email regarding changes or upcharges required to pursue the order. 
EMBOSSED DETAILS: Embossing is completed after a metal molding of the graphic is created. We then suction the area of the fabric in which the embossed decoration is to be placed & add a silicone backing to the decoration for best quality and logevity of the effect no matter the number of washes. This being said, please understand that the embossed logo will always be the same color as the fabric in which being applied.
APPLICATION SIZES + PLACEMENTS: The locations offered are all within the standard sizing / placements dedicated to that placement. Ranging approximately from 12" to 10" wide for large center front / 6" wide for medium center front / 3.5" wide for left chest The height of each placement would be automatically adjusted / determined based on your logos dimensions. For sizes and/or specific application measurements - please email us prior to placing the order for confirmations and possibilities. 
If you are unsure if your logo meets the requirements for this package or the styles offered - please send us an email prior to placing the order to confirm possibilities and exact pricing. At email:Contact@brandurname.com 
---
SPOILAGE RATE / MISSING ITEMS
We would like to think of ourselves as super human manufacturers who never make mistakes, but sometimes they do happen or a material is delivered to our facility with imperfections.
Due to this we retain the margin of error at 2-5%, which means on very rare occasion, you may receive your order with a shortage. If you need EXACT quantities, it may possibly add 10-15 days to your production time depending on the exact materials stock availability and production processes. If notice that you are missing some items from your order when delivered - 99% of the time, we are already aware of this and have the exact quantity, color and size listed in our internal notes. Simply reach out to us via email with your order number and the exact quantity and size shown to be missing and you will be credited for those items if they were already confirmed to be missing during our quality check & count prior to order being shipped.
We wont bill you on something you did not receive.
At email: Contact@brandurname.com 
---
FOR ADDITIONAL INFORMATION / DISCLAIMERS / FAQ / & POLICIES:
Please review our HELP DESK center found on our website for more information or contact us via email with any other questions. 
---
  SOME OF OUR PREVIOUS ORDERS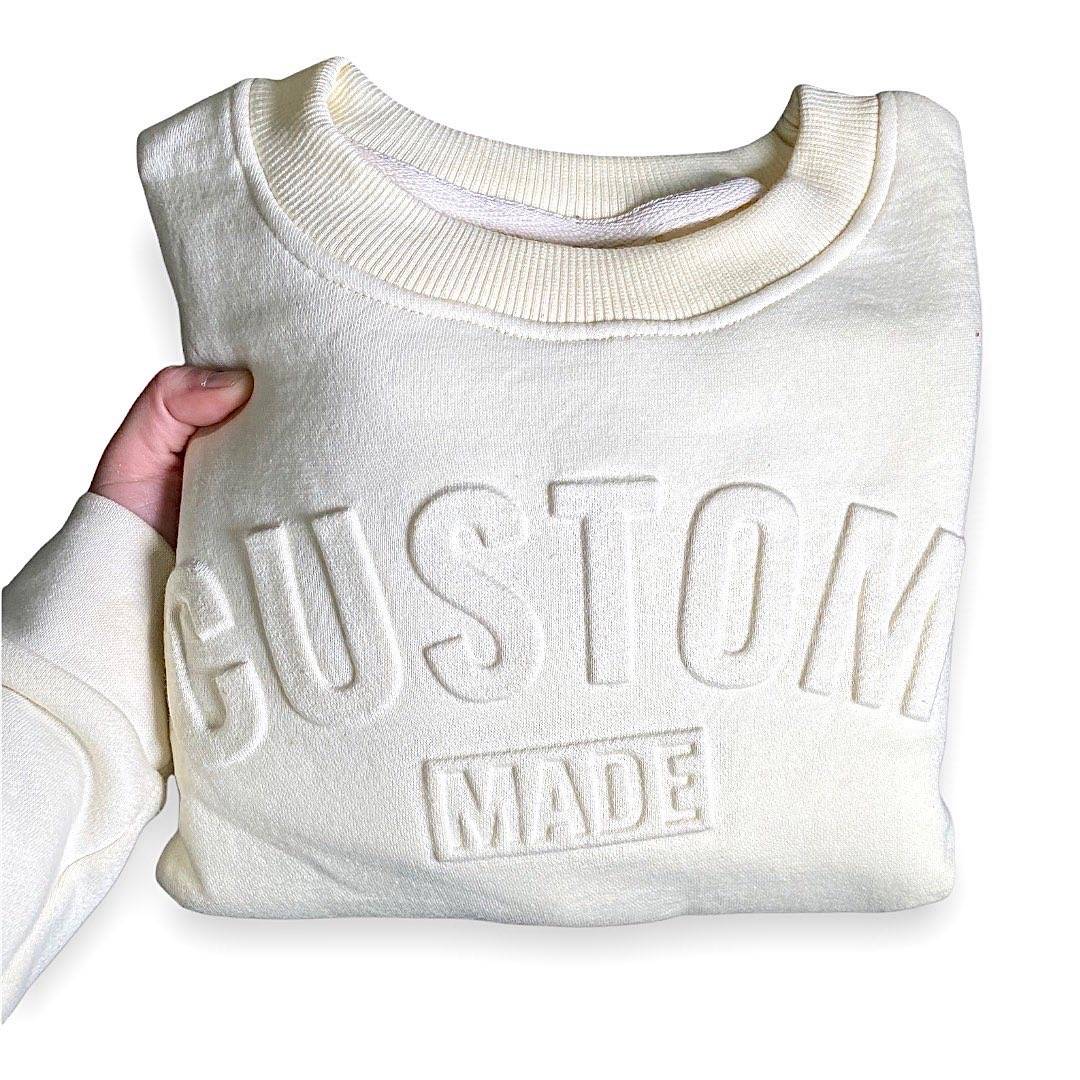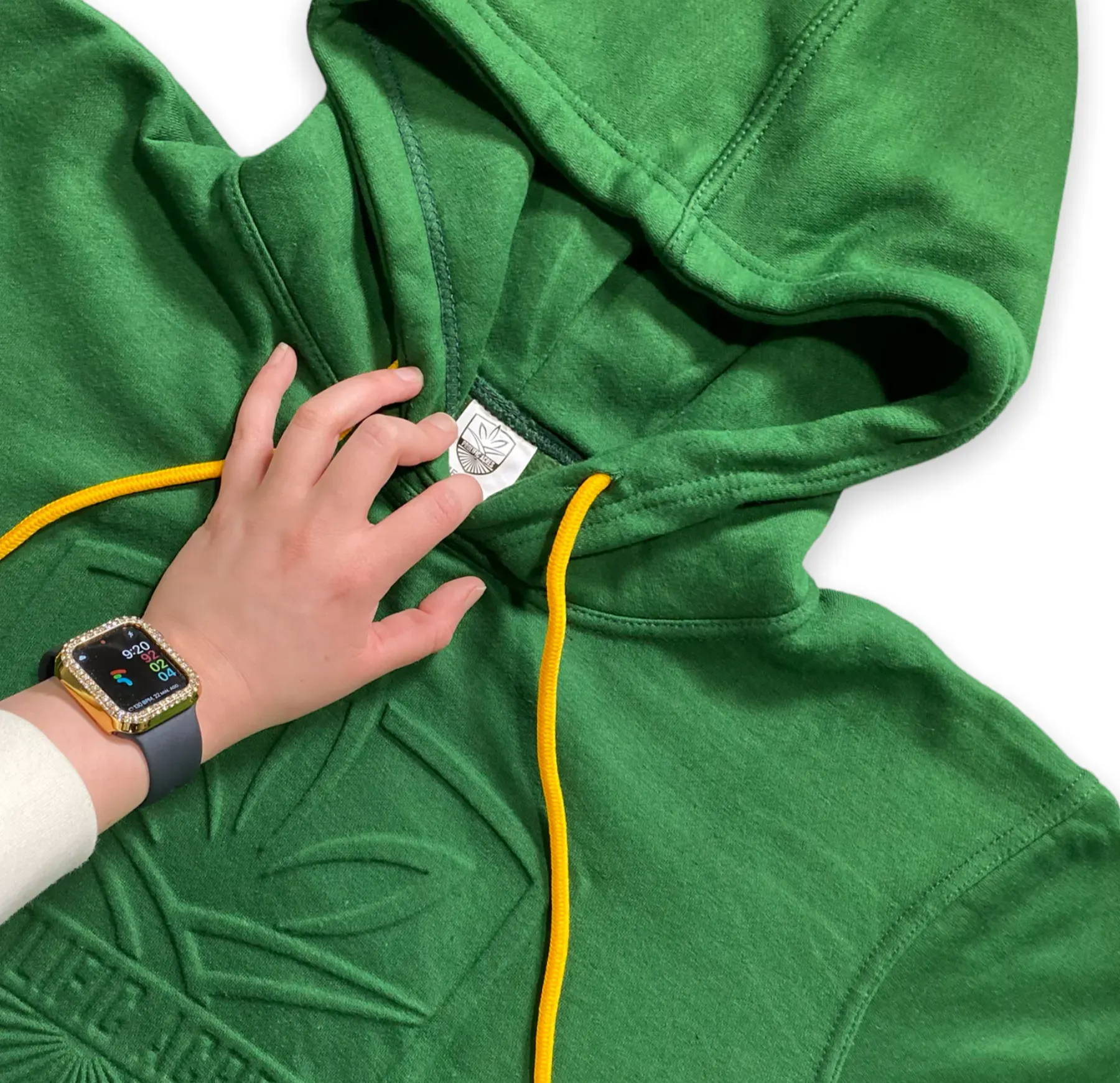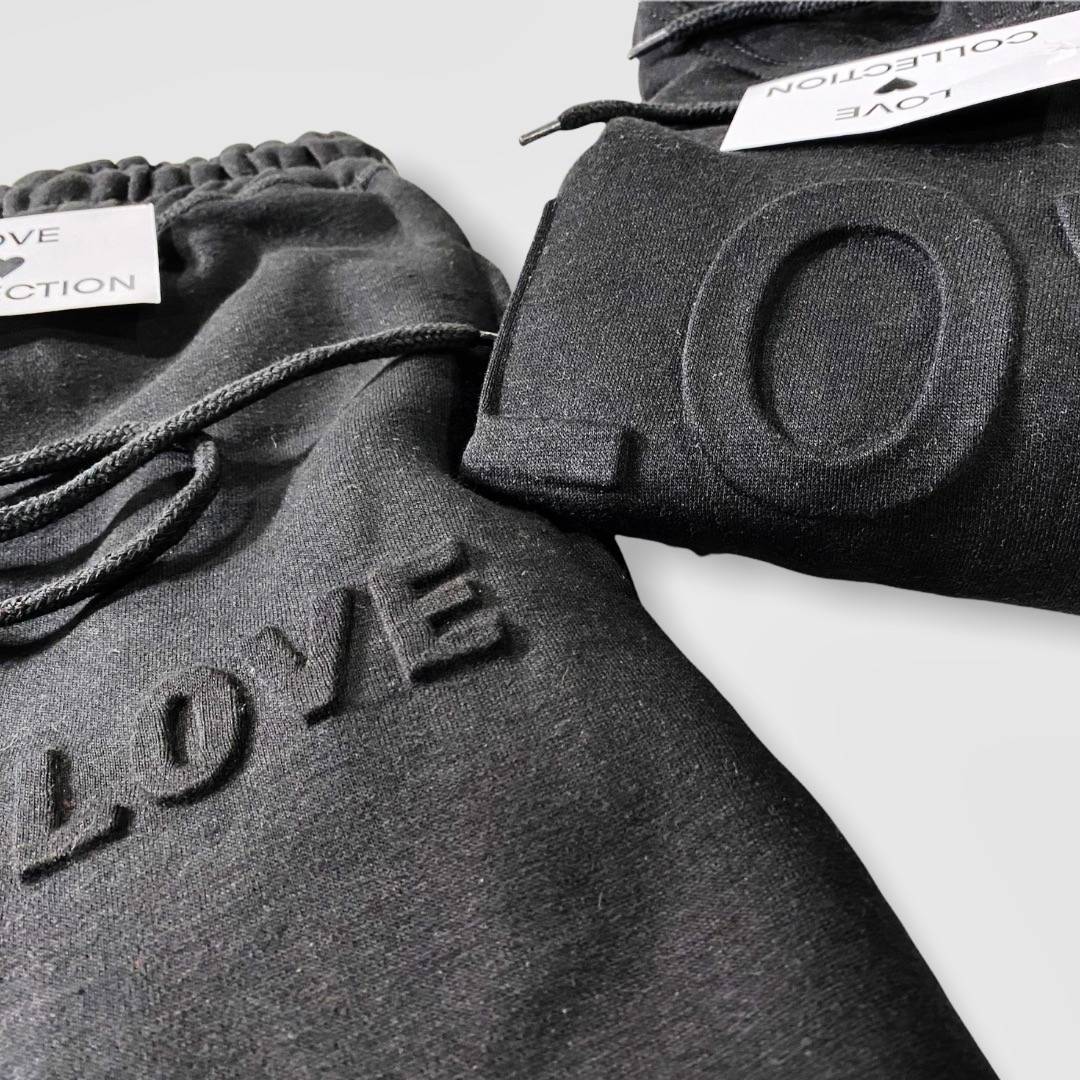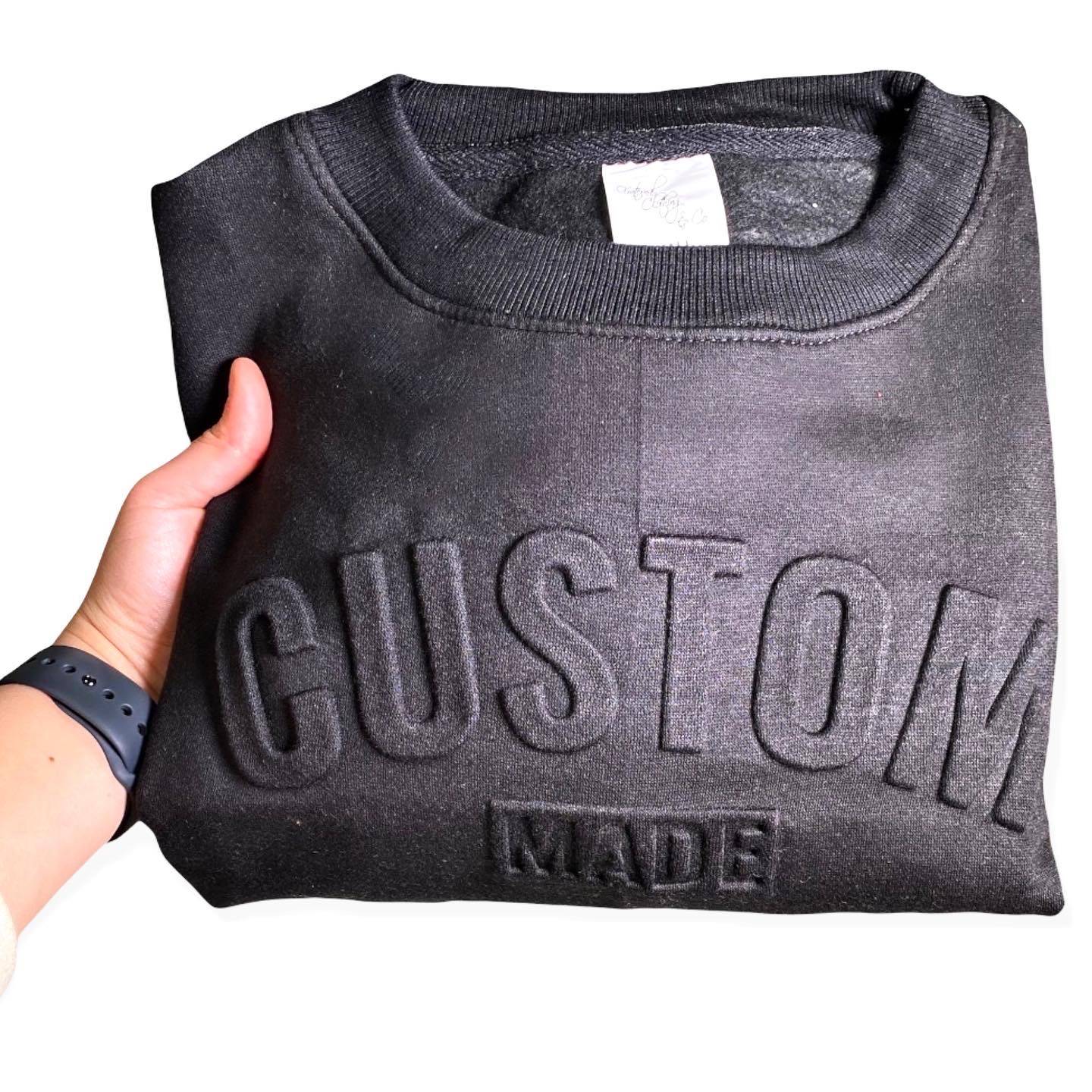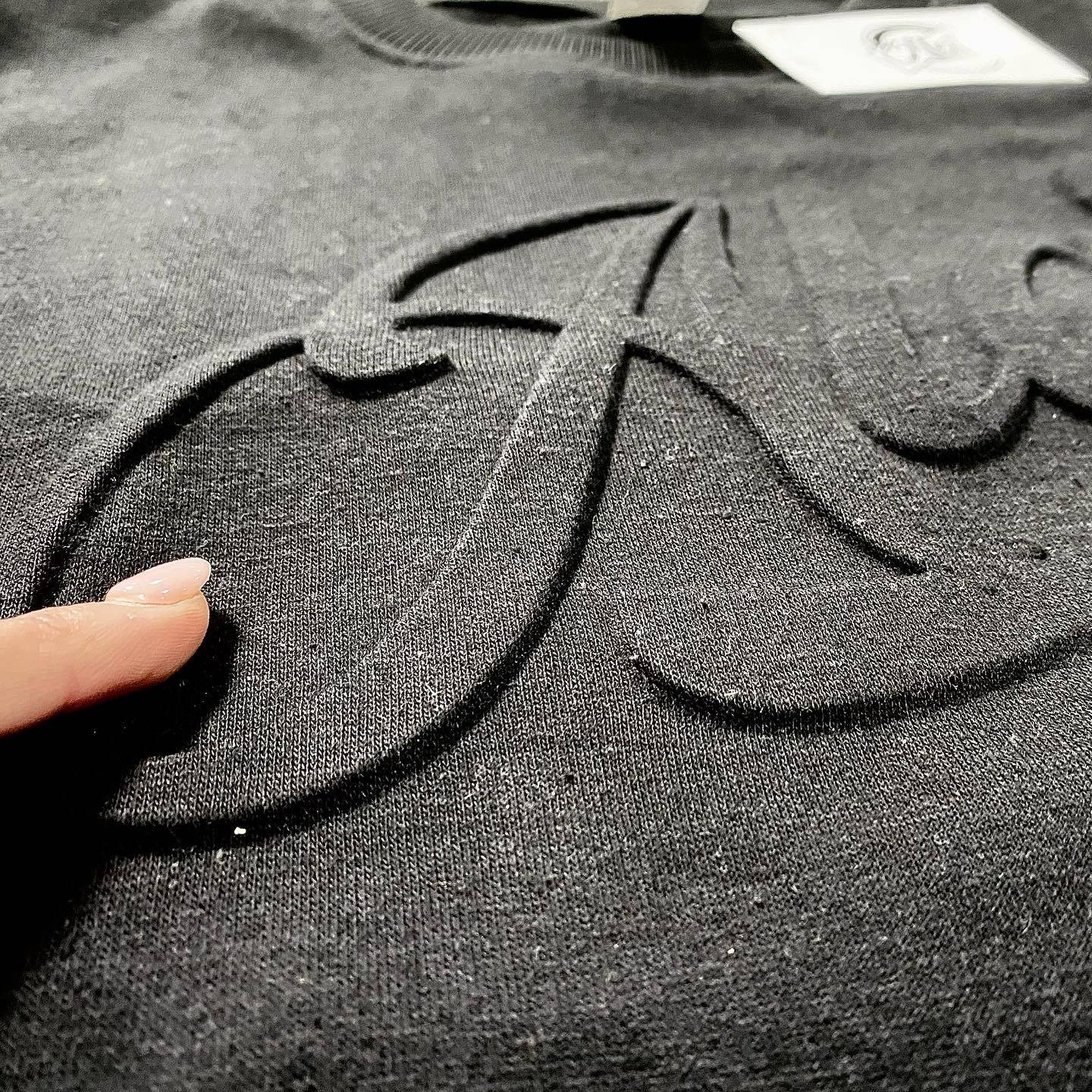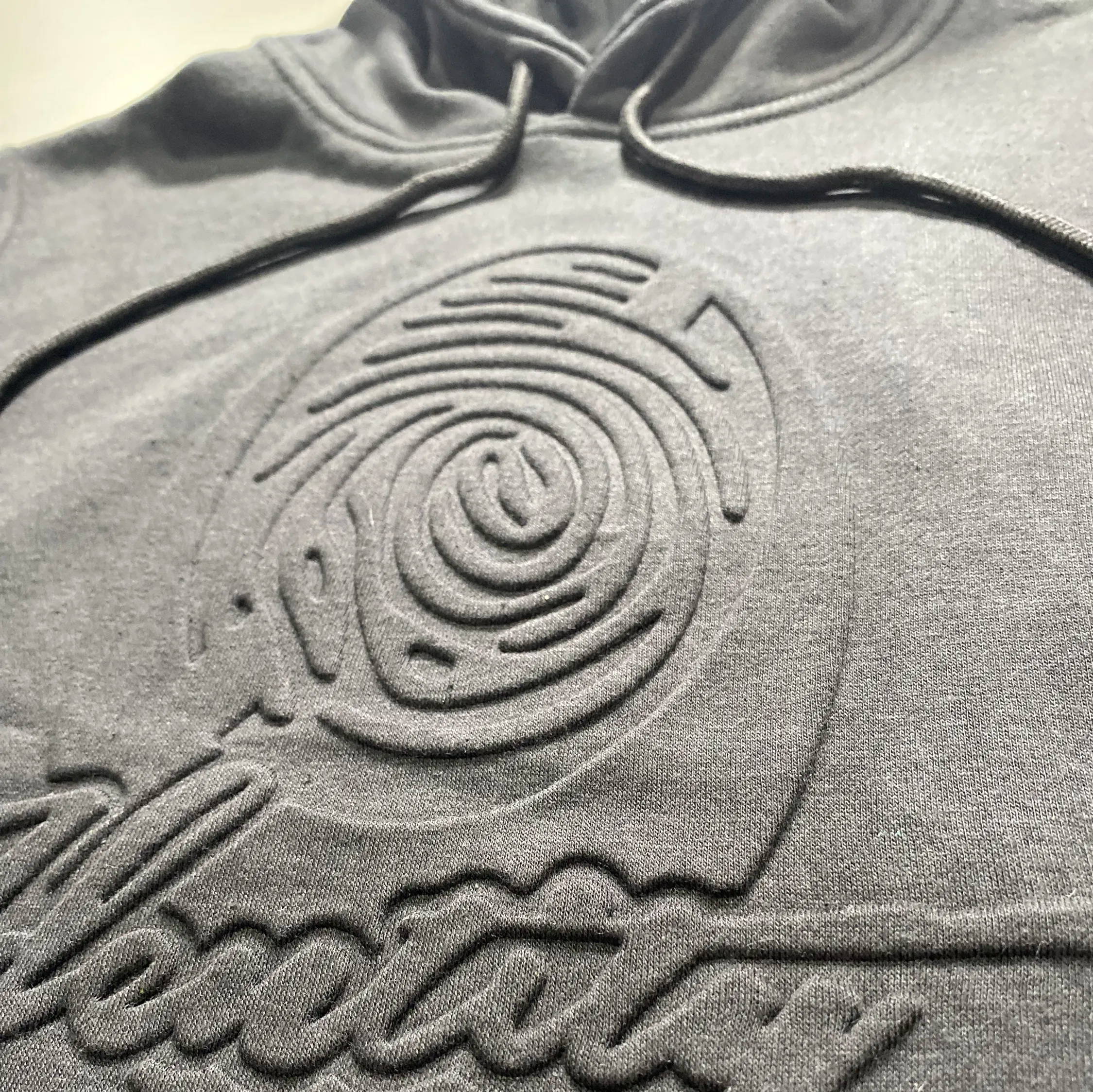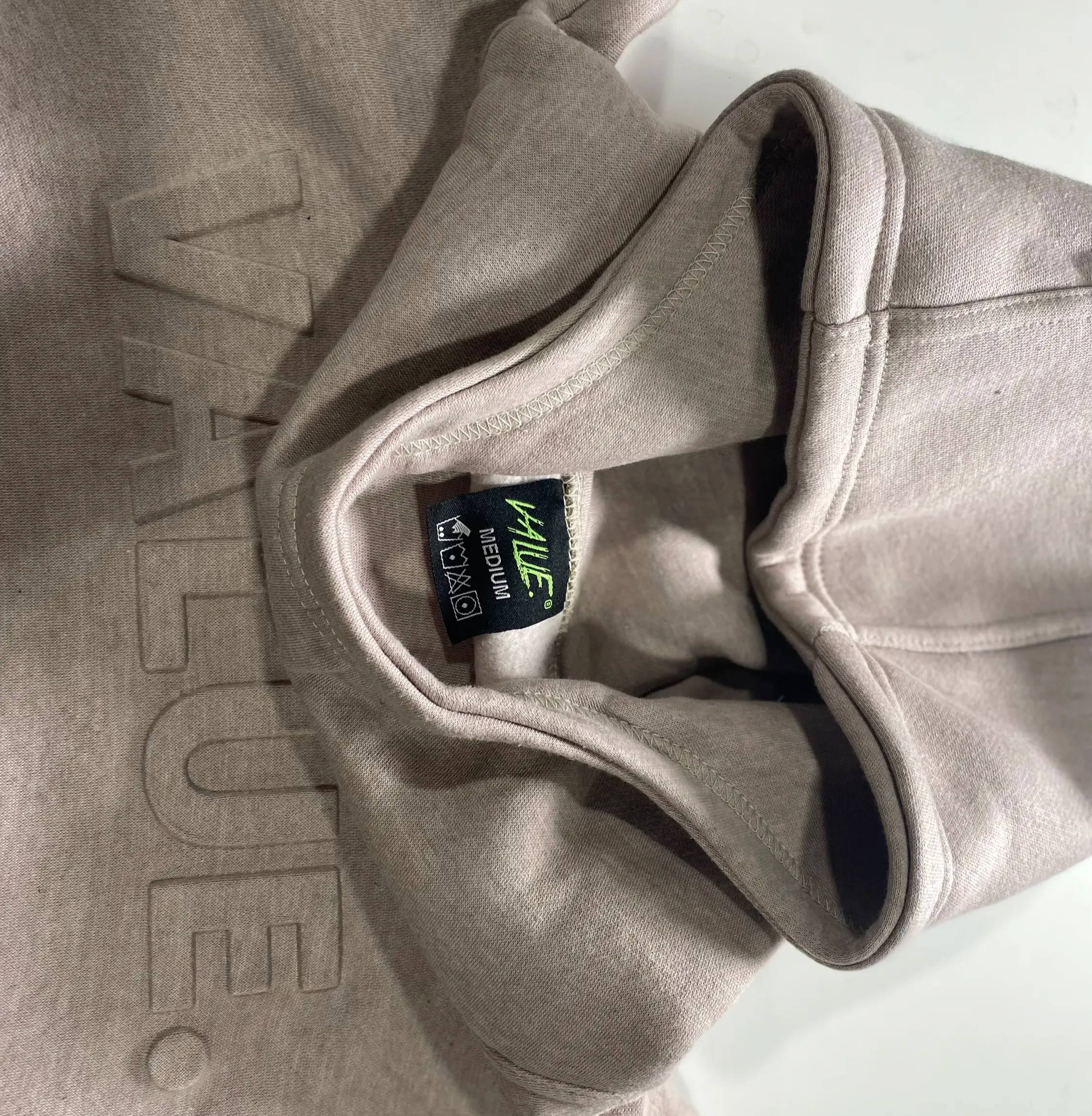 ---
LOOKING FOR SOMETHING MORE SPECIFIC?

If you had something more specific in mind - or possibly looking to something other than the package listed offers, not a probelm! Over 75% of our projects completed are based upon presonal requests.
Click the button below to request a personal quote and team member will further assist you!
---
WANT TO SEE WHAT OTHER PACKAGES WE HAVE IN STORE??

---
---
CHECK US OUT ON INSTAGRAM
I ordered 100 Hoodies for my company staff and all are got this as promises. All staff like this quality Hoodies. My friend also like those and he need for her company also.
I'm a big fan of Brand UR Name, and I like to think that my review will help you decide whether this is the right product for you.
First off, I love the quality.
So comfortable and stylish.
They're so comfortable and stylish, and they fit so well. I'm always a little nervous to buy clothing online, but this company has made it easy. Their products are high quality, and they ship fast.
Great looks
I'm going to be honest here: I was skeptical about these sweaters. These sweaters are so comfortable! And they fit so well! Even better, they're super soft and warm—the perfect layer for winter. I would definitely recommend them to anyone who wants an easy-to-wear sweater that still looks great.
Fabric and logo quality were both awesome! My only concern was the drawstring were supposed to be flat instead of round. Still waiting for a response about this
General Questions
No license is required on orders placed, however if the logo submitted is similar to an existing client who is licensed we will not proceed with the order
Depending on the package type, order minimums vary. However all packages on the website are primarily listed under their minimum order quantity standards.
Yes, Garment colors can be split into 2 different colors as long as the logo color is the same on all garments.
For updates regarding availability on Sold out packages, Email our direct office stating the package of interest. Email: Contact@brandurname.com
If you're having trouble finding exactly what you're looking for on the website, You may need to submit a quote request for possibilities and pricing. Click the link below!

Quote Request
Yes! We offer Shop pay and Sezzle, you can select these at time of check out.
We are located in Miami and New Jersey.
This is your ansEach PACKAGE purchase includes a Free mock up for you to approved prior to production beginning. So keep an eye out for any emails sent by us once an order is placed for you approvals!wer.